Charm Sukh or Ullu's Bold New Answer to Gandii Baat
The digital streaming service Ullu has been coming with a lot of new adult content, among which the most talked about is definitely the anthology series, Charm Sukh. As per the name goes, each episode of this erotic drama tackles a new story with new characters as they fight and give in to their inner carnal desires.
Also read How to watch movies & TV shows together on Hotstar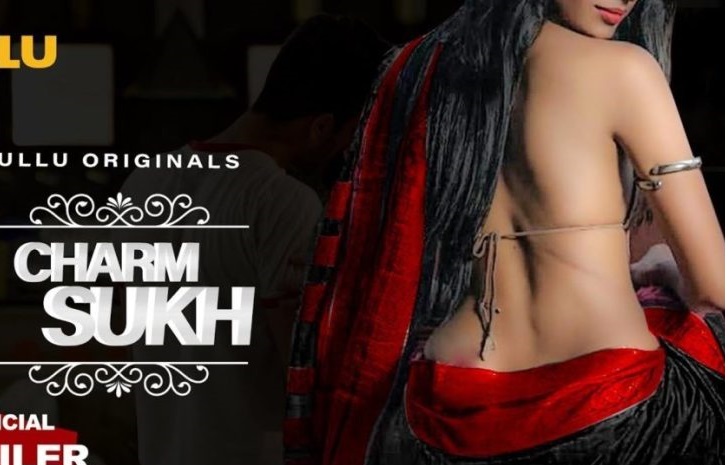 Content
Premise
Episodes and Release Date
Cast and Crew
Platforms to Watch
Review
Premise
The show takes a similar approach to the popular AltBalaji adult anthology series, Gandii Baat, with episode tackling a new story about the lead characters giving in to their inner carnal desires, the only difference being, Charm Sukh's characters, and stories are based on the modern society, especially cities, making them somewhat more relatable to Tier 2 and 3 cities. Each episode has a unique storyline with new characters with every character going through their own inner struggle, a struggle to achieve Charm Sukh.
Episodes and Release Date
Season 1 is set to have a total of 24 episodes and to date, 8 episodes have released and the ninth episode is set to release on 22nd November. Each episode has a unique storyline with a set of new characters.
Episode 1 - Mom and Daughter (Aug 30)
The first episode is the story of a virgin girl, her boyfriend, and her really beautiful mom. When she invites her boyfriend to her home, he is immediately smitten with her mom and what follows is an unimaginable love triangle.
Episode 2 - Ek Khwaab Suhaagrat (Sep 6)
The second episode is about the life of a simple girl who is set to marry a man and find her desires with him but soon discovers there is more to the traditions of her in-laws than what seems on the outside.
Episode 3 - Behrupiya (Sep 13)
The third episode is about the life of Preeti, who is newly engaged to Shekhar, a rich and handsome guy, but everything in her life changes after the arrival of Kritika, a mysterious stranger who is trying to get uncomfortably close to Preeti.
Episode 4 - Karna Zaruri Hai (Sep 20)
With the fourth episode, something that is quite common among the young couples of India is explored. It is about a young couple who are trying to find their moment to have some fun but are interrupted again and again, either by the arrival of the mother, friends or someone unexpected.
Episode 5 - Highway (Sep 27)
Episode 5 is about a young girl who has an accident with her father. The father-daughter duo soon seeks refuge with a stranger and a romantic encounter takes place between the girl and the stranger.
Episode 6 - Pajama Party (Oct 18)
The 6th episode is the story of Rahul who tries to make new friends in his brand new college. These new friends invite him to a Pajama Party where they call a stripper, who tries to have sex with him. Rahul, who made a promise to his girlfriend back home, is now in a dilemma.
Episode 7 - Kaamwali Bai (Oct 22)
The seventh episode is about the titular Kaamwali Bai who tries to make ends meet to fulfill her lover's mother's demands. Soon some of her compromising pictures are discovered by her employer who makes her own demands from her.
Episode 8 - Degree Wala Teacher (Oct 29)
The eighth episode is about a girl who is given an ultimatum by her father to either do good in her studies or get married. To escape her situation, she gets a tution teacher, who may have some different intentions with her.
Episode 9 - Sauda (Nov 22)
The lastest episode will see a thruple with deep, dark secrets. A man brings home two beautiful, inexperienced wives and treats them as his personal slaves. The two women, fed-up of the constant humiliation takes the fight to him which takes a deep, dark turn.
Cast and Crew
Episode 1 - Nikhil Arora, Ruby Bharah, Rajsi Verma
Dir - Sol Kohli
Episode 2 - Nitesh Mishra, Pallavi Mukherjee (of Gandii Baat fame)
Dir - Shubhobroto Sengupta
Episode 3 - Saumya Tiwari, Nidhi Mahawan, Nikita Nikas, Ashutosh
Dir - Shubhobroto Sengupta
Episode 4 - V'Dyut Xaviier, Kasturi Chhetri, Dinesh Parmar
Dir - Rohit Anand
Episode 5 - Farooq Khan, Supriya Shukla, Saad Baba
Dir - Rohit Anand
Episode 6 - Vihan Verma, Kajal, Gaurav Kumar, Jayati Thakar
Dir - Pravin Raja
Episode 7 - Aarohi Dike, Garima Maurya, Jay Zaveri
Dir - Pravin Raja
Episode 8 - Priya Sachan, Anwar Fatehan, Abhay G Shankar, Mahima Gupta
Dir - Pravin Raja
Platforms to Watch
Till date eight episodes have been released with all of them available on the Ullu app. The ninth and latest episode will be available on 22 November.
If you are a new user, you can see the first 4 episodes for free after registering your account on the Ullu app. After which you have to pay Rs. 36 for one month or Rs. 99 for the annual plan.
Review
Currently the show has a rating of 2.9/5 on MyMovieRack.com
The show tries hard to compete with other rival adult dramas and falls apart in a lot of places. It still does a lot in providing an outlook on many different social issues while tackling topics such as confusion related to sex, virginity, secret desires etc.
Get all streaming options for Charm Sukh here