Indian Web-Series That Are Worth Binge Watching
Looks like Indian television is facing a new competition lately. Most people have turned to their phones and laptops instead of tuning into the same old Saas-Bahu dramas that have been swarming and haunting us for ages. But things have changed now. And it has changed a lot. And it's all thanks to new ideas and the rise of the Internet. We now don't have to turn to our TV's anymore. All we gotta do is open our laptops or cellphones and check out some of the best web-series' that are all around the internet. Here is a list of 10 web-series that you must definitely check out.
Well, this show has to be on this list. I mean we can all agree that this was the show that started the whole web-series craze. TVF had a brilliant idea and made it into one of the most relatable shows that we have ever seen. A brilliant cast, a fantastic story and some really epic moments. This is a must watch.
While 
Pitchers
 make us attracted to the world of entrepreneurship, there is a show that takes a slightly twisted turn and shows us the dark truths and disappointments one has to face in this competitive world, but it does in a really satirical and humorous way, which makes it unique and interesting. Have a watch and you will know what I am talking about.
Yes, there is a lot of TVF stuff in here. The hilarious Vipul Goyal stars as a semi-fictional version of himself as a standup comedian and shows us the other side of the world, behind the laughs and the jokes, a world that is actually relatable to us. It is a beautiful light-hearted dramedy, but to be honest, it's much more than that.
Think women have it all easy and that the society is really unfair to men? Well, think again. Or better, take a look at this hilarious show by Y Films. The entire show is a What if? What if men and women had to exchange their roles. What could have possibly happened? And by the way, there are a lot of awesome cameos in this one.
The tagline of the show says it all. Two people from different backgrounds fall in love. They decide to get married. But the parents meet only when there are three days left to the wedding. As expected, all hell breaks loose. And what ensues is a laugh riot.
Who wouldn't wanna hang out with Dingo and Khanna? This unique has all the episodes taking place in six different loos and is based on the misadventures of two besties. These girls like to have fun, they don't really care about what the society thinks and they are totally cool with it.
Another TVF gem about the everyday struggles of the Indian bachelors. And well it has everyone's favorite BB aka Bhuvan Bam. Anything else? Well if you love 
Munna bhai M.B.B.S.
 or 
A Wednesday
 or maybe 
Nayak
 , then you're in for a treat.
A curious 7-year-old Pappu throws some of the outrageous questions to his father and we get answers that will make you chuckle and also informed. The awesome Anand Tiwari stars as Papa and 
Tu Tu Main Main
 creator Sachin Pilgaonkar stars as the awesome Daddu.
A satirical take on the world of TV. Arre's webseries 
I Don't Watch TV
 focuses on the deep and dark secrets of the world of television, told from the perspective of Nox, played by Nakuul Mehta. Mehta also happens to be the creator of the show and has even said that it is inspired from the three years that he has spent on TV.
It is a love story but it's way better than the regular stuff that you see in movies or TV. This s based on the lives of Tanya and Mikesh, who decide to move in together before they decide to tie the knot. And as expected, craziness ensues.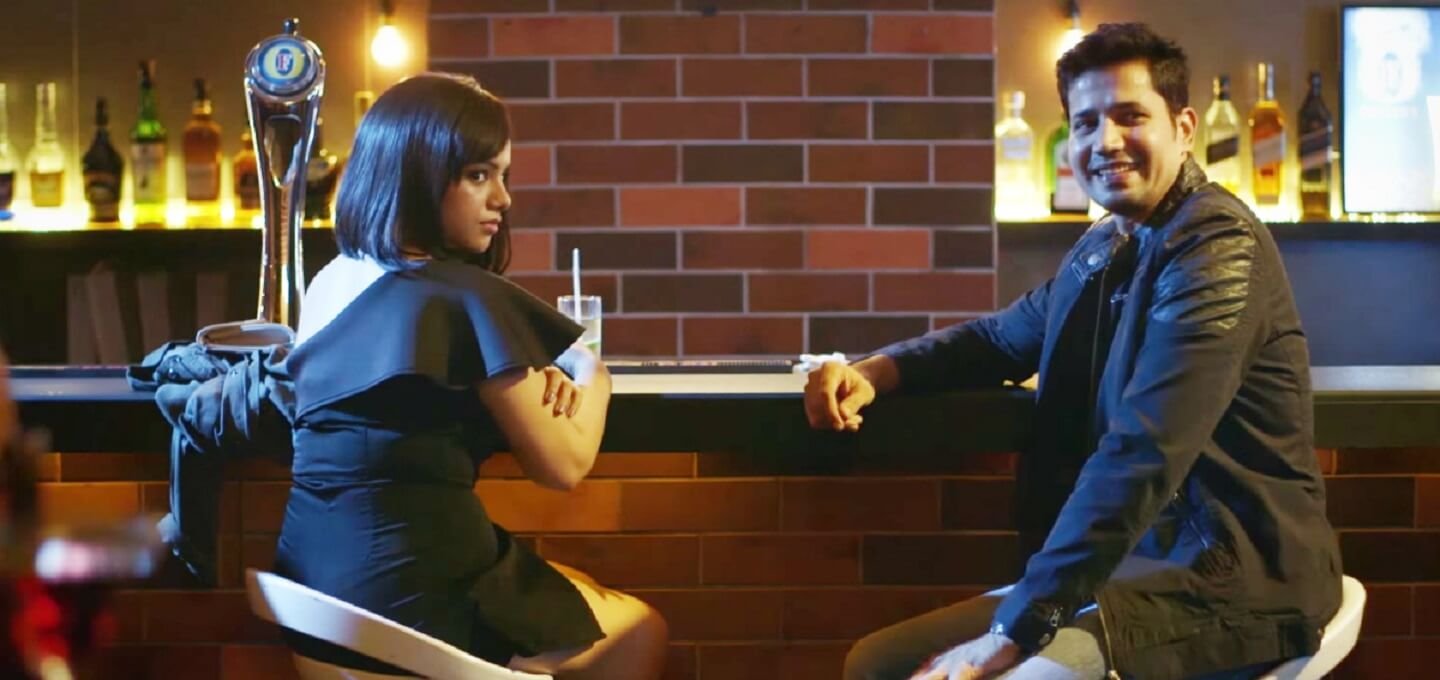 A fan of 
The Office
 ? Well here's a mockumentary about an NGO filled with some really lovable and hilarious characters. Naveen Richards stars as a man who tries to do good but ends up causing more damage. The show also stars some of the finest stand up comedians like Kanan Gill, Sumukhi Suresh, Kumar Varun and Utsav Chakraborty.
A road trip with siblings. What can possibly go wrong? Well a lot, obviously. Join this crazy ride with Sumeet Vyas, Manvi Gagroo and Amol Parashar as leads they play a trio of siblings who laugh, fight and then make up just like every other bunch of siblings.
This crazy show by ScoopWhoop is based on the misadventures of three flatmates who decide to start a midnight food delivery service and all the troubles they get into as they try to juggle their student life along with their new business.
The talented Nidhi Bisht finally gets her own show as she plays a down on her luck good girl who tries to make everything right in her life but well things don't really go according to plan. The show also stars Amol Parashar and Biswapati Sarkar in scene stealing roles.
Starring some amazing people like Sunny Kaushal, Gopal Datt, Anand Tiwari, Aahana Kumra and Sumeet Vyas, this show is aboiut a young intern who comes to Mumbai to make his dreams come true but soon realize it's going to tougher than it seems.
So which one are you gonna binge now?